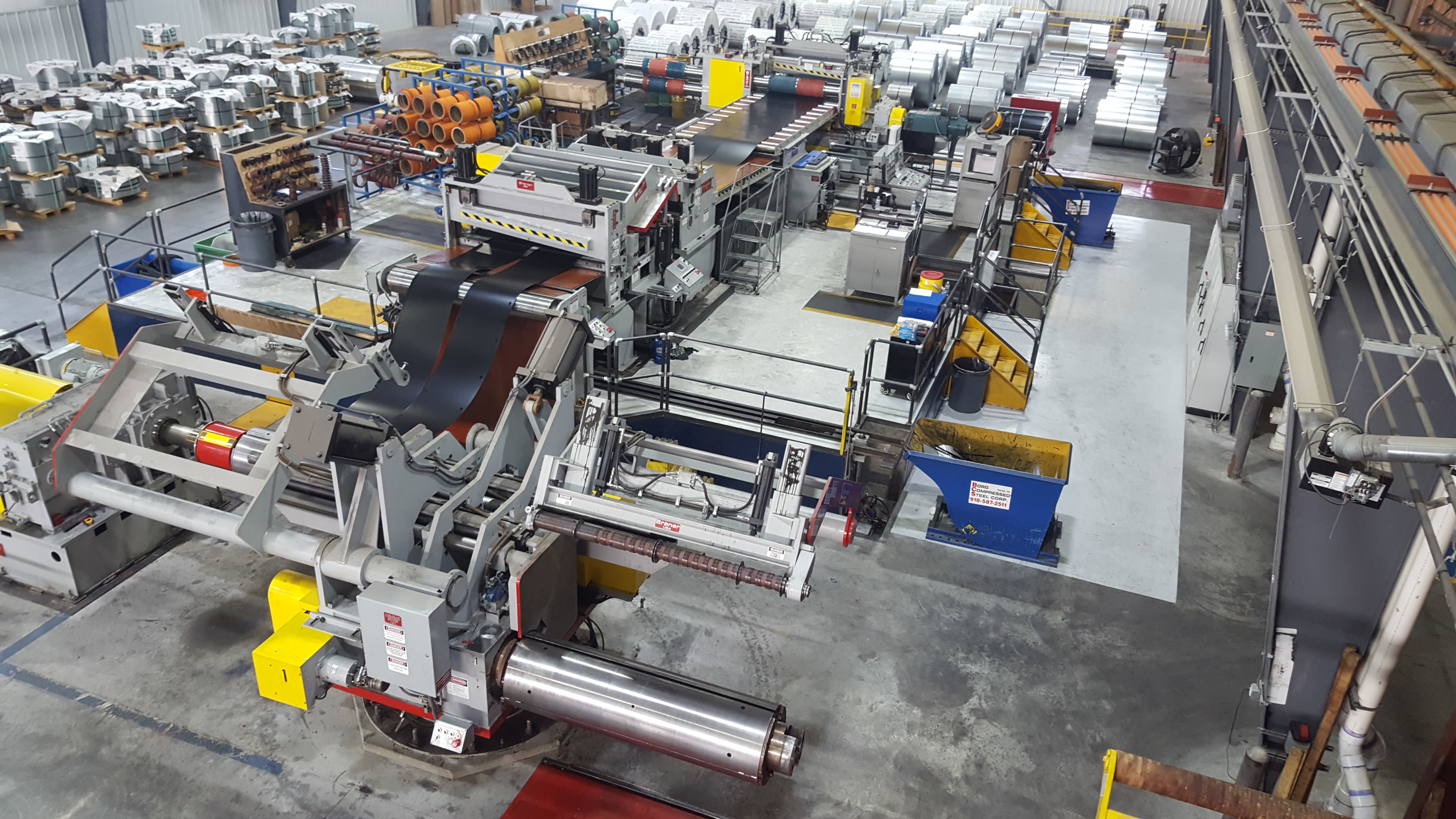 How Metal Slitters Work
When deciding whether to upgrade metal slitter equipment, there are many factors that need to be considered. A metal slitter is a piece of machinery that takes sheet metal and cuts it into narrower widths depending on the needs of the customer and application. The Kloeckner Metals Tulsa, Oklahoma, facility can process coils of both ferrous and non-ferrous metal up to 60,000 pounds. The widths are typically between 10 and 72 inches wide but can go as low as .500".
"We load the material on a rotating reel that allows the material to be threaded through the machine and slit to width," says Charles Sudwischer, Regional Operations Manager at Kloeckner Metals Corporation.
The material is threaded through a pair of rotary arbors and steel knives that are precision ground for tight tolerance slitting. The single incoming width is cut into several strips of narrower widths. For example, a 48.500" inch wide sheet can be divided into four cuts of 12.00". Once the sheet metal is slit, it is rolled back into coil form at the exit end of the line.