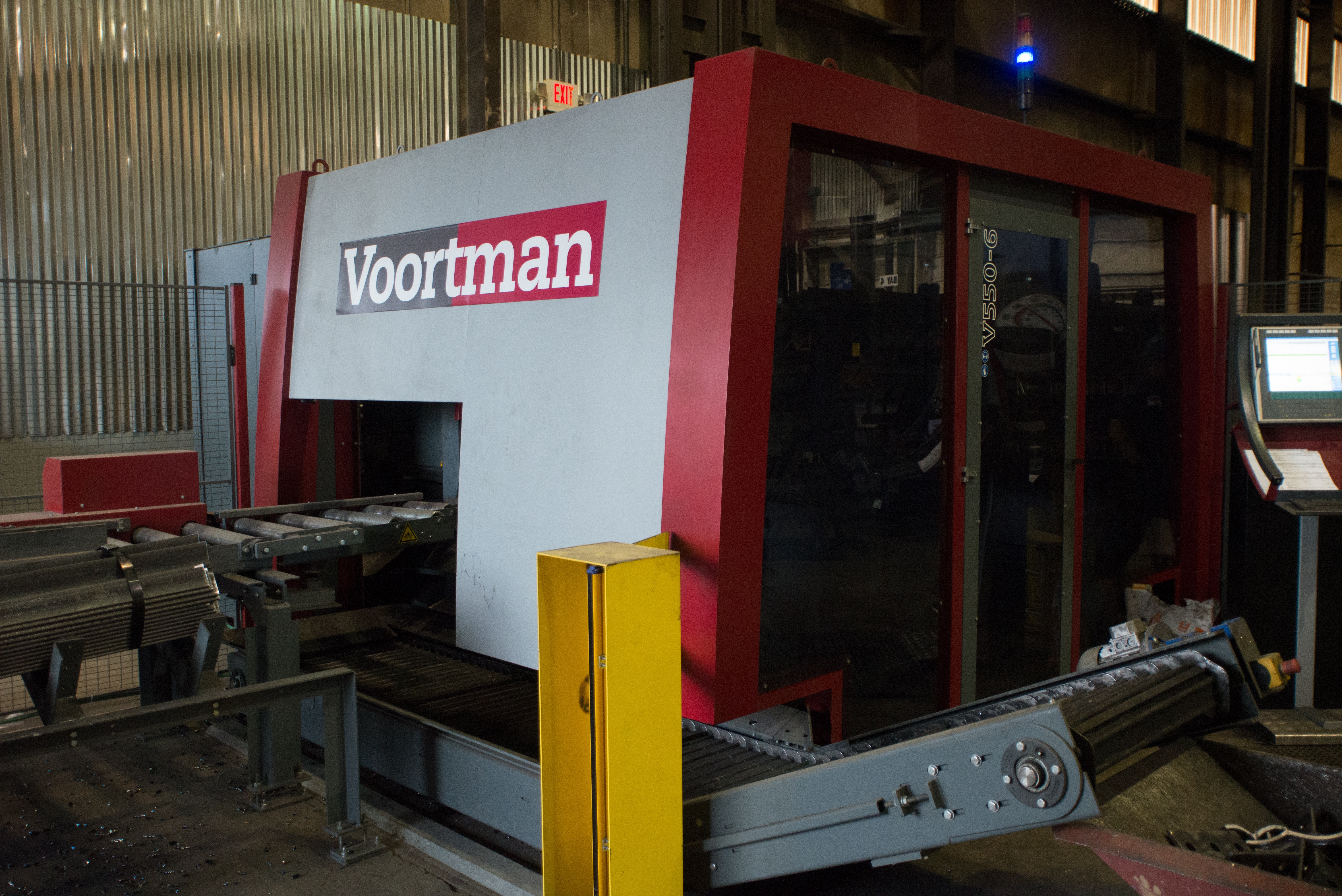 Capabilities
A drilling, punching, and sheering system can provide a multitude of capabilities which allows a fabrication shop to perform many in-house services. The Voortman V550-6 drilling, punching, and shearing system is one such system used at the Kloeckner Metals Indianapolis branch. The machine is able to drill, punch, shear, thread tap, and etch both flat and angled steel, all in one series of automated processes.
"We can physically run structural angles, channels, flat bar, merchant bars, and more through this machine," says David Mueller, processing sales manager of Kloeckner Metals Indianapolis.
The capabilities of this particular machine are geared toward the connection side of the construction business. For a fabrication shop that deals heavily with building materials, the ability to make these parts is a natural addition.
"The customers can buy not only their structural beam package from us but they can buy their component parts as well," says Dan Childers, an account manager at Kloeckener Metals Indianapolis. "We can be a more complete provider of inventory and parts than we were before."