Fund Provides Relief for Employees Impacted By Catastrophic Events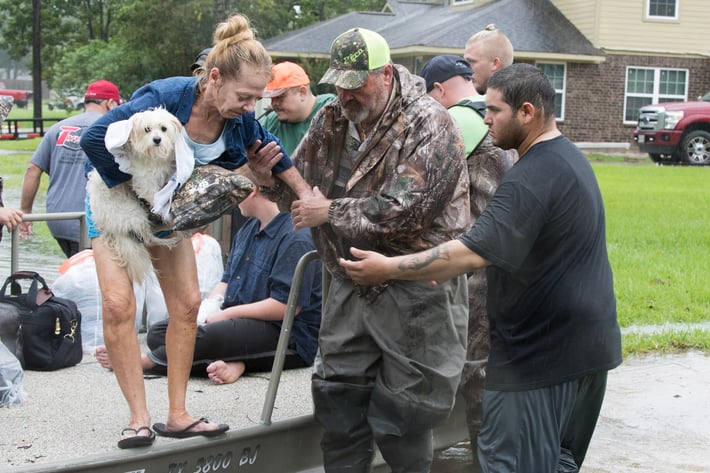 In order to better help employees in need, Kloeckner Metals Corporation has created the Kloeckner Metals Relief Fund. The fund is a separate entity governed by its own board of directors. The purpose of the fund is to provide relief for Kloeckner employees who are impacted by natural disasters, fires, or other catastrophic events.
"Back in June of this year, we were talking about some sustainability initiatives," says Rick Gruca, corporate environmental manager and president of the Kloeckner Metals Relief Fund's board of directors. "We started talking about that and lo and behold we had a hurricane occur called Harvey. That really stepped up our efforts going down this road and developing the fund."
During Harvey, two Kloeckner branches were immediately impacted. Soon after, Irma threatened but passed by three Kloeckner facilities in Florida. The need was clear, and so the fund came into being.
"We really wanted a medium to be able to provide assistance to our own employees," Rick says. "A lot of people donate to different charity organizations during disasters, but we wanted to have something specific for our employees."
The fund has a YouCaring site where people can donate to the fund, which launched September 12. In addition to the site, Kloeckner has collected funds at the various branches and corporate. The board is looking into a payroll deduction where employees may be able to choose to donate directly from their paycheck. Kloeckner Metals Corporation also matches donations to the fund.
"Kloeckner does a lot of good things, but one of the things we haven't necessarily done a good job of is communicating what we do," Rick says. "That's one of the reasons with this effort, we're publicizing, we're communicating broadly with the YouCaring site, and we're also sending out internal emails, letting everybody know about the process and how to go about applying for the fund relief."
The first application for relief from the fund came September 22. Since then, nine employees have applied. All nine applications for financial assistance through the fund have been approved. The process of approval goes through the Kloeckner Metals Relief Fund's board of directors, which is composed of Kloeckner, non-officer employees. The board receives the applications, reviews it and compares it to the stipulations found in the board's charter, and then makes the decision whether to approve and for how much.
"I think the biggest impact is for employees to know that the company and maybe even more importantly that their fellow employees have their back," Rick says. "The company truly cares and is looking out for them and wants to retain them. Kloeckner does care. It's not just about the bottom line. It is about something greater than one's self."
The fund is just one of the initiatives started by the Kloeckner sustainability committee. Other efforts are geared toward creating community involvement and environmental impact. For example, all pieces of scrap metal at all location across Kloeckner are recycled.
"First of all, it is the right thing to do," Rick says. "21st-century companies won't survive unless they actively take a role in making sure they are taking care of their employees, number one, taking care of their customers, taking care of the communities in which they work, and minimizing the environmental impact they have."