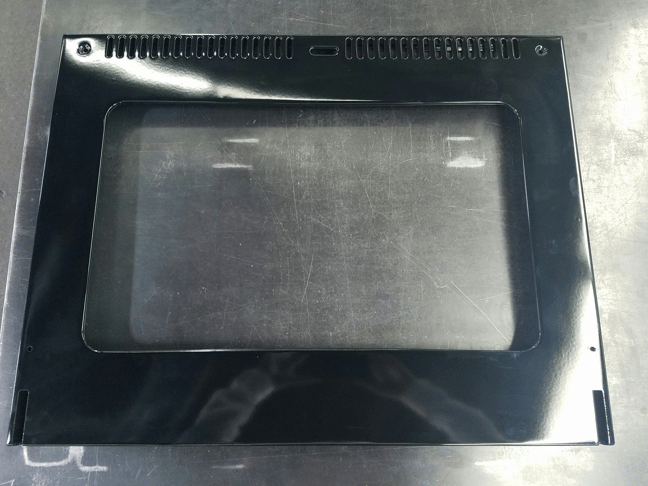 Enameling Steel
Summertime is the season of grilling. As the smell of barbeque wafts through the air, take a moment and appreciate your grill. Chances are, enameling steel made all this possible. Most barbecues use this type of metal so that it can be coated with porcelain enamel to withstand the high-heats of cooking.
"It goes into washers, dryers, hot water heaters, even bath tubs… many different products," says Mike Branigan, Carbon Flat Rolled Product Manager of Kloeckner Metals. "It's probably more common than we think."
Enameling steel is formable, which allows it to be made into many different parts. It is specially designed so that enamels will better adhere to the metal. The surface roughness is designed to encourage adhesion. Also, compared to regular steel, it has less carbon and the products' chemistry allows for hot enameling to adhere.
The low carbon and surface roughness is imperative for preventing defects while applying the enamel coating. Not only does the adhesion of the enamel matter, the appearance is important as well. If the carbon content of the metal is too high, then it can cause the release of gaseous CO and CO2 during the firing process. This can impact the appearance of the surface.
Finished enameled steel is fire resistant, and can handle a wide range of temperatures. This feature is a reason that it is used in many cooking products. The surface is extremely hard, making it scratch resistant. At the same time it still has the strength of the steel core, so it will not easily shatter. Enameled steel can handle thermal shock, unlike glass cookware. It is also resistant to corrosion and chemicals, making it ideal for washers and hot water heaters.
Learn More
If you like what you are reading, feel free to check out our previous blog posts on topics such as prepainted steel, galvalume metal roofing, metal service centers, pvd and aluminum.